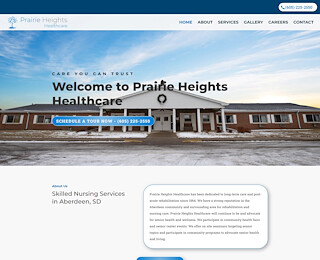 Following an acute hospital stay, many people are not ready to go home right away. However, staying in a hospital can quickly become ungodly expensive, and if your doctor discharges you, then you have no choice but to leave. What does a person in a situation like this do? They need additional intensive therapy. This might involve physical therapy, occupational therapy, speech therapy, medication management, would care, and or other skilled nursing services. Recovering at home may not be an option, as the person is at risk of injury or adverse health consequences.
In a situation like this, the individual has a few options. Let's consider them closely:
Recover at Home
Following discharge from an acute hospital for a chronic injury, illness, or surgery, a person's ability to walk, bathe, and groom themselves might be significantly impaired. It places the individual at risk of deteriorating health, additional injuries, and even death if they don't have access to round-the-clock medical attention. Even if the person has a loyal, loving family member or caregiver who checks in on them daily, injuries can happen in the blink of an eye. That's why either inpatient therapy or outpatient therapy is recommended.
Recover in an Inpatient Therapy Center
In Aberdeen, SD, there aren't that many inpatient therapy centers to choose from, but the ones that are here are mostly very caring and compassionate, as is Prairie Heights Healthcare. Inpatient therapy is almost always the best option for acute hospital patients who require further care following hospital discharge. At Prairie Heights Healthcare, we offer residential inpatient therapy for individuals who need ongoing healthcare. Each patient has a private room with climate control, cable TV, and additional amenities. Here, our patients receive help with meals, bathing, personal care, and hands-on daily therapy from our skilled nurses, physicians, and technicians.
Recover in an Outpatient Therapy Center
Circumstances permitting, individuals who have been discharged from an acute hospital may opt for outpatient therapy instead of residential inpatient therapy. Outpatient therapy is ideal in that it allows the person to get the intensive care that they need and still go home at the end of the day. Our staff will coordinate with you and your physicians to determine if you are a good candidate for outpatient therapy services. If so, we will work with your team of caregivers to provide a tailored treatment plan to aid you in a fast, complete recovery.
Available Outpatient Services
At Prairie Heights Healthcare, we offer a full suite of inpatient and outpatient treatment services, including the following:
Outpatient physical therapy
Outpatient occupational therapy
Outpatient speech therapy
Outpatient cardo/pulmonary therapy
Outpatient neuro therapy
Outpatient balance training
Outpatient cognitive training
This is just scratching the surface of the outpatient therapy services that we provide at Prairie Heights Healthcare in Aberdeen, SD. To learn more, keep reading on our website or give us a call directly, and we will discuss our outpatient therapy services with you.
Outpatient Therapy Aberdeen Sd